Monday, October 31, 2011
Trick or treat!
Here is my "costume" for 2011: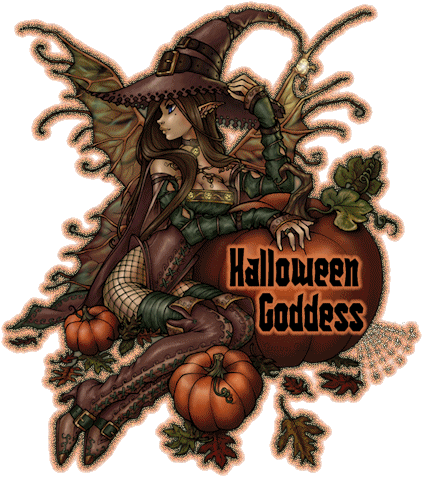 glitter-graphics.com
Thursday, October 27, 2011
Helping the chronically ill feel a little less forgotten....
A rerun from But You Don't Look Sick, but very worth a second look. There are some good ideas in here:
36 Easy Things That You Can Do to Make the Life of Your Chronically Ill Friend a Bit Better
I could use a housecleaning service once every few months or so. I can keep the kitchen clean, Dan keeps the bathrooms clean, and between the two of us we get the laundry done, but I can't dust or vacuum or mop regularly. Also, it was very helpful when my in-laws took me clothing shopping for my birthday, pushing my wheelchair so I could save my energy for actually trying on the clothes.
A rerun worth repeating....
I wrote this a year ago for But You Don't Look Sick. As it's Breast Cancer Awareness Month, I thought this might be worth a second look:
Breast Diagnostics: Beyond the Annual Mammogram
Haven't had anything new on the site for awhile, partly due to technical difficulties which appear to be resolved. At present, I am reading the newly published fourth edition of "The Sjogren's Handbook" so that I can review it. I also intend to see the fourth "Twilight" movie when it comes out in a few weeks and review that.
Sorry posts have been scarce. Haven't been online much. After Facebook made its major changes, I never bothered to figure out how to resume getting e-mails to let me know about useful article links. I just don't have the energy to fuss with a lot of things like that. I have a few articles lined up to share and will do so when I set aside enough computer time. I also have inspirational quotes to share. I've almost run out of humorous material in my archives, though.
Saturday, October 22, 2011
Inspiration for the Day, October 22, 2011:
"When power leads man toward arrogance, poetry reminds him of his limitations. When power narrows the area of man's concern, poetry reminds him of the richness and diversity of existence. When power corrupts, poetry cleanses."

- John F. Kennedy

Come on, people....
Got this from the Peace Bloggers Facebook page:



Friday, October 21, 2011
Have a heart....
Thanks to Joan for sending me this....



Inspiration for the Day, October 21, 2011
"Too many people spend money they haven't earned to buy things they don't want to impress people they don't like."

- Will Rogers

Wednesday, October 12, 2011
What's on the tube this fall....
This was originally written at the end of September for But You Don't Look Sick. As the site has been down for some time and I have not gotten any indication when or if my article will be posted, I'll put it here, even though it is already outdated ("The Playboy Club" was canceled after three episodes).


TV Review: Prime Time Network New Fall Shows, 2011

When looking into this season's fall programming, I counted 27 new scripted (as opposed to "reality") shows. While this year the debuts are spread out more than usual, running all the way into November, the majority aired for the first time between September 13 and September 29. With the aid of a heavily overworked DVR, I managed to view 17 of them. I think I should change my personal motto to, "I watch TV so you don't have to."

Here's the low down on the newbies (note: a few of these might change time slots in future weeks, but most should still be on the same day of the week as their debut):

"Ringer" - CW - Tuesdays 9pm Eastern. The first new show of the season to air stars Sarah Michelle Gellar of "Buffy the Vampire Slayer" fame as twins Bridget and Siobhan. Bridget is a stripper and recovering addict who is schedule to testify in court against a dangerous man. She bails the day before the trial, meeting up with her sister Siobhan, a socialite with a handsome husband and a seemingly perfect life. But then Siobhan apparently commits suicide by jumping overboard on her yacht (following a truly dreadful CGI scene of cruising the harbor). Bridget assumes Siobhan's identity, uncovering a variety of secrets. Nestor Carbonell from "Lost" appears as an FBI agent whose original mission was to keep Bridget safe. He now must figure out not only why Bridget vanished but what the woman who appears to be Siobhan is hiding. I don't know if it was my cognitive dysfunction that was the problem or if it was the actress or if this was done intentionally, but whenever the twins appeared onscreen together, it didn't sound to me like two women having a conversation, it just sounded like one person reading two sets of lines. The vocal inflection was exactly the same for both sisters, to the point that I got confused as to whether I was watching Siobhan or her twin pretending to be her. The plot line was intriguing in the pilot and the second episode, but I found the third installment considerably less interesting, so I called it quits. Perhaps people who can remember which twin is which will enjoy it more.

"2 Broke Girls" - CBS - Mondays 9:30pm Eastern. This one is truth in advertising. Kat Dennings is Max, a snarky diner waitress who has to work a second job just to afford an apartment. Beth Behrs is Caroline, an heiress who suddenly finds herself sans fortune and who has probably never set foot in a diner, much less waited a table in one. These two money-challeged women become reluctant co-workers and roomies and formulate a plan to someday start a cupcake business. This is by far the funniest new comedy of the season. But be warned it does contain raunchy humor, some of which I was surprised to hear on a network during prime time.

"The Playboy Club" - NBC - Mondays 10pm Eastern. Okay, I'll admit it. I tuned in to this one just to see what all the fuss was about. At least one network affiliate didn't want to air the pilot of this show due to its content. This hour-long drama is about the original nightclub in Chicago during the 1960's. There are no scenes here of women posing to be centerfolds for the magazine. Yes, they are shown wearing bunny outfits, but the function of the gentlemen's club back then was mainly to sell booze and cigarettes. The female employees were not allowed to smoke or drink on the job, and relationships and even dancing with the customers in the club was strongly discouraged. The late night after parties at the mansion were somewhat optional. The feminist movement viewed the Playboy franchise as the ultimate symbol of the objectification of women, and perhaps this is why the idea of dramatizing it was so offensive. In the pilot, a newly hired bunny named Maurine (played by Amber Heard) inadvertently gets in trouble with a mobster and uses one of her high heeled shoes in self-defense. A maybe not so squeaky clean lawyer named Nick (played by Eddie Cibrian) helps her out, which gets him into some hot water too. I have to say this was no more racy than some of the stuff I've seen during this time slot on other networks. I found the story line to be okay but not great.

"New Girl" - Fox - Tuesdays 9pm Eastern. Movie actress Zooey Deschanel transitions to sitcom land as Jess, a nerdy schoolteacher who finds out her boyfriend is unfaithful. Needing a new place to live on short notice, she moves into an apartment with three single men. Jess walks a fine line between being endearing and annoying. She copes with her breakup by viewing "Dirty Dancing" incessantly, and when her new roomies get hooked into watching it with her, it is pretty funny. But she also seems a bit too socially awkward to be a teacher. It would help if the roommate characters were a bit more fleshed out. I was initially on the fence about this one, but after viewing the second episode, I find myself warming up to Jess. My husband, however, was less impressed and stopped watching after the pilot.

"Unforgettable" - CBS - Tuesdays 10pm Eastern. This is an hour-long crime drama featuring a former detective with a tragic past who has a mystery-solving knack due to a condition that is both a blessing and a curse, kind of like "Monk" only without the humor. Poppy Montgomery is Carrie Wells, a woman who can remember every single moment of her life. This is a real condition called hyperthymesia that perhaps 10 people in the world have (one of them is actress Marilu Henner). Carrie can look back and see details that others would miss because they can't retain that much information. This is good for crime-solving but rather problematic when it comes to the accumulation of haunting memories. One of those memories is the death of her sister, which was never solved because, ironically, it is the only event about which Carrie has a memory lapse. The show overall I unfortunately found a bit forgettable.

"Free Agents" - NBC - Wednesdays 8:30pm Eastern. Another new half-hour sitcom, this one taken from a British show of the same name. Alex is a divorced man played by Hank Azaria. Helen is a widowed woman played by Kathryn Hahn. They fall into bed together, which might not have been the smartest move because they are co-workers. Now they have to awkwardly switch gears from personal to professional. This does produce some amusing results, and the supporting cast is fairly good. But there is a lot of competition this season from comedies that are even better, so I don't know how well this one will do.

"Revenge" - ABC - Wednesdays 10pm Eastern. The premise of this show is pretty much summed up by the title. Emily VanCamp of "Brothers and Sisters" and "Everwood" portrays the main character, who is also named Emily. This sweet-looking young woman rents a gorgeous home in the Hamptons with gorgeous views and gorgeous neighbors. But there is a lot of resentment simmering behind those blonde locks and charming smile. When Emily was a child, her puppy was stolen, she was taken away and something awful was done to her dad in the very house she is now renting by people who still live in the area. But no one seems to remember her except her now-elderly dog even though only a decade or so has passed. This plot point annoyed me, but it is convenient as it allows Emily to worm her way into the neighborhood and begin exacting payback on all the past wrongs done to her. Madeleine Stowe stars as The Hamptons' chief evil diva. I might have enjoyed this as a feature-length film or perhaps a mini-series, but I'm not sure I want to watch one woman ruin people's lives every single week.

"Charlie's Angels" - ABC - Thursdays 8pm Eastern. Just when you thought the 1970's crime-fighting saga had been retired at last, along comes a television reboot. It's not the same cast from back in the day or even the one from the fairly recent films, but new "angels" in a new locale, Miami. About the only common thread here is that three beautiful women work for an unseen boss named Charlie. There is still a Bosley character, but he has transitioned from a handler to a hot tech guy played by Ramon Rodriguez. The ladies all have shady pasts that make them more qualified to take down bad guys. Rachael Taylor is Abby, Annie Ilonzeh is Kate, and Minka Kelly is Eve. There's plenty of stealth, gun play and scenery. I was not completely wowed by the pilot, although I suppose you could do worse than a formula that has already worked twice.

"Person of Interest" - CBS - Thursdays 9pm Eastern. If you like your crime drama served up with a twist of science fiction, this might be the prime time cocktail for you. The executive producers are J. J. Abrams of "Lost" and Jonathan Nolan of "The Dark Knight". Michael Emerson, who was so deliciously evil as Ben on "Lost", here is a mysterious rich man called Finch who is supposed to be dead. In devising security technology after 9/11, he discovered he was actually able to predict future crimes involving ordinary citizens. The problem is, he only gets names of individuals and doesn't know whether they will be the victim or the perpetrator. He enlists the aid of another mystery man, who is also supposed to be deceased: an ex-CIA agent called Reese played by Jim Caviezel (who portrayed Jesus in the film "The Passion of the Christ"). This man knows how to get results, whether it's gaining trust with his deceptively soothing voice, tracking a subject's every move or blasting his way through a sticky situation. Taraji P. Henson is Carter, a homicide detective on Reese's trail. The concept that surveillance has gotten so advanced that the entire populace is in the spotlight 24/7 is chilling but only just barely fiction. It gives the whole show a vaguely sinister air that is rather engrossing. This is my favorite new hour-long drama so far.

"Prime Suspect" - NBC - Thursdays 10pm Eastern. Another hour-long crime drama from a straight-up homicide department point of view. Jane Timoney (Maria Bello) is a newbie to the department and the only woman. She is given a lot of grief by her co-woprkers because of her gender and because they believe she got the job through nepotism. This is an Americanized version of a very popular British mini-series. Jane proves herself because she is more thorough and more motivated than her colleagues to get the case solved. I would have been more motivated to continue watching this show if there weren't already a surplus of police procedurals on the air. The only thing distinctive about this one was the fedora worn by Maria Bello, which isn't saying much.

"Whitney" - NBC - Thursdays 9:30pm Eastern. This comes from the creative mind of stand-up comedienne Whitney Cummings, who has the title role. She is happily single, sharing an apartment with her boyfriend, Alex, played by Chris D'Elia. Her friends are a jaded divorcee and a head-over-heels couple who can't be away from one another for more than five minutes. Whitney wonders whether spending three years with her boyfriend necessitates marriage. She also muses about the little things, like whether it is tacky to wear a hoodie over your dress to someone else's wedding so you don't get cold. I'm not usually big on relationship sitcoms because they tend to use too many stereotypes and lack creativity, but this really made me laugh. I also like the character of Alex, who is fairly good-natured about his girlfriend's quirky antics. Whitney and Alex are a couple that, had they existed in real life, I would befriend, for the giggles if for nothing else.

"A Gifted Man" - CBS - Fridays 8pm Eastern. This is a medical drama with a twist. Patrick Wilson portrays Michael, gifted neurosurgeon to the rich and famous. He is over-scheduled, removed from the real world and is seemingly devoid of humanity. But we find out he was not always this way when he runs into Anna (Jennifer Ehle), his old flame who devoted herself to a free clinic. They have a pleasant reminiscence, and then Michael returns to business as usual. However, when he attempts to contact Anna at the clinic, we discover that she has been deceased for a few weeks, meaning that Michael couldn't possibly have had a conversation with her the night before. Or could he? Julie Benz from "Dexter" and "No Ordinary Family" is Michael's sister, who immediately suspects that her brother is receiving contact with a ghost and is pretty excited about this. Anna appears to Michael multiple times after this to convince him to help out those who are less fortunate but are no less deserving of care. Jonathan Demme directed the pilot. This is another show that I might have watched as a film or mini-series, but not for a whole season.

"Pan Am" - ABC - Sundays 10pm Eastern. Like "The Playboy Club" and "Mad Men", this is set in the 1960's. That's pretty much where the similarity ends, though. "Pan Am" chronicles a famous airline at a time when flying was actually glamorous and pleasant. There were no cumbersome security screenings or outrageous fees, the seats were large enough to be comfortable, you actually got meals, and the crew was required to be courteous. The airports and the airplanes seemed shiny and new, the passengers dressed up, and the stewardesses smiled. Film actress Christina Ricci stars as Maggie, purser on the maiden flight of a new jet. Mike Vogel is Dean, the handsome pilot whose potential fiancee bails on him. Michael Mosley is the co-pilot. Keliie Garner plays Kate, a stewardess doing double duty for the government. Her photogenic sister, portrayed by Margot Robbie, joins Pan Am on impulse rather than get married. And Karine Vanasse is Colette, a Frenchwoman who strives for professionalism in the midst of heartbreak. My cognitive dysfunction makes it a challenge for me to tell people apart who are dressed the same and have the same hairstyles, so I had a bit of trouble keeping the characters straight at first, but I think most people won't have that problem. One real selling point for me is that the executive producer of this show actually worked at the airline beginning in 1968, and some of the story lines are straight from real life. The first episode stuck with me long after I had viewed it, and I want to see more.

"Terra Nova" - Fox - Mondays 8pm Eastern. This long-delayed, much hyped sci-fi drama had a two-hour pilot. Reading the description of the plot - people traveling back in time to the age of the dinosaurs - had me rolling my eyes. But the effects were rumored to be spectacular, and it had Steven Spielberg's name associated with it, so I gave it a shot. The first episode initially is set in the 22nd century, when the earth's natural resources are pretty much used up. Oxygen is so scarce due to the smog that breathing masks are commonplace, and only two children are permitted per couple. Jim Shannon (Jason O'Mara) is a cop who has broken the law by having a third kid with his wife. He is arrested, but his wife arranges not only a breakout but an escape for the whole family. It turns out that a way to transport people back in time has been discovered. The downside is that it's a one-way trip, and it takes you back 85 million years. There is an amusing scene where a voice over a public address system tells the new pilgrims that their destination may strain their eyes at first because they will be able to see the sun clearly. The Shannon family is successfully transported to a place with abundant food, fresh air - and dinosaurs. They're also limited to living in a fenced compound which has armed guards. The fence is not just to keep the carnivorous reptiles out - there are human threats too. Except for one scene where the actors were very obviously in front of a green screen, the CGI is indeed as good as advertised. No clay-mation Godzillas here. It is pretty entertaining watching the dinosaur vs. human portions, but the dialogue is clunky in places, and I wonder how fast the novelty will wear off. I will watch at least one more episode before deciding whether I want to commit to an entire season.

"Hart of Dixie" - CW - Mondays 9pm Eastern. Rachel Bilson is Zoe Hart, a self-serving New York doctor who finds herself practicing medicine in a quirky small town in another part of the country somewhat against her will. Along the way she meets a potential love interest and clashes with the locals. There are parts that are amusing, such as when she stumbles upon a pet alligator named Burt Reynolds, and parts that are sweet, such as when she helps a teen bond with her newborn. This may well turn out to be a hit amongst the younger CW viewers. But will I be watching subsequent episodes? No, because I've seen this story already, on DVD, back when it was known as "Northern Exposure".

"Suburgatory" - ABC - Wednesdays 8:30pm Eastern. Tessa (Jane Levy) is a typical New York teenager, or at least she was until her single father (Jeremy Sisto) panics that his daughter might be growing up too fast and abruptly hightails it for a suburb with good schools, smiling neighbors and cloned homes with perfect lawns. Now it's Tessa's turn to panic as she deals with mean girls and a plastic lifestyle highlighted by shopping at the mall. From the promos for this show, I wasn't expecting much, but "Suburgatory", with its "Easy A" style voiceover, is hilarious. Cheryl Hines as a scarily perky mom adds to the fun. I am looking forward to seeing this one again.

"How to Be a Gentleman" - CBS - Thursdays 8:30pm Eastern. This sitcom is an "Odd Couple" scenario in which Andrew, a etiquette columnist played by David Hornsby, turns to a personal trainer named Bert (Kevin Dillon from "Entourage") to teach him how to relate to the immature macho crowd. Dave Foley plays Andrew's boss at a magazine that now targets a younger demographic. The premise did not work for me, and I found neither Andrew nor Bert to be particularly amusing. The boss and the brother-in-law helped a bit, but the sister was grating, and I am not inclined to watch again.

If you want to catch any of these shows' debut episodes, many are available for download via iTunes, Hulu or the networks' own websites. Still to come are the Tim Allen vehicle "Last Man Standing" on ABC October 11, the comedy "Man Up!" on ABC October 18, "I Hate My Teenage Daughter" on Fox November 23, and not one but two fairy tale-themed shows. Happy viewing!

Saturday, October 08, 2011
Looking great doesn't always feel great....
Got this from today's CFIDS newsletter. I like that the author mentioned the caregivers too:
The Challenges of Living with Invisible Pain or Illness
As a rule, I've pretty much decided not to give a rat's patootie about what others think of me. I don't have the energy to do makeup, style my hair or dress in appealing but painfully constrictive attire, so I no longer do these things and don't apologize for it. But it makes a great deal of difference, unfortunately, what the medical community and those who dole out disability benefits think. My long-term disability insurance company violated their contract by declaring I did not have a physical illness and discontinued payment. And then one idiot doctor who had never seen me before disregarded the seven years worth of medical evidence in front of him and said my conditions were not disabling, thus undoing any chance I had at getting my benefits restored. So I cannot say with confidence that appearance doesn't matter.
Bio-marker research continues....
Details on another research grant courtesy of today's CFIDS newsletter. This may mean the difference between this condition remaining classified as a syndrome or becoming designated as a verifiable disease:
Kathleen Light's Group Secures Million-Dollar NIH Award
I believe bio-marker research has the potential to revolutionize our understanding of illness and the ability to come up with more effective treatments, perhaps even cures. After all, you can't fix something if you don't know why it's broken.
New neuroimaging study....
Got this from the latest issue of the CFIDS newsletter. If you are interested in participating in the study, there is a link in the article:
Natelson and Shungu Take On the CFS Brain
I apologize for being conspicuously absent from this blog. I was away from the computer quite a bit while watching all those new fall TV shows so I could review them (the review has been submitted to But You Don't Look Sick, and I am waiting for it to be posted there so I can post it here). For awhile, I was being inundated with links via Facebook from all the groups I belong to, as many as 100 e-mails per day, and I got kinda buried. And then Facebook changed its format, and now I get ZERO alerts from them so that I have no idea if any useful articles are out there unless I go to each and every page and use up all my available computer time trying to find the articles. But I kept all the old alerts that I received prior to the format change and will sort through them when I can, posting anything worthwhile even if it's a bit outdated. Seems like there's no such thing as a happy medium.
Tuesday, October 04, 2011
Inspiration for the Day, October 4, 2011:
"Lord, hear my prayer. Give me compassion to help when help is needed, kindness to stand back when help is not wanted, and the wisdom to know the difference. Give me openness to share something of my journey if helpful, humility to keep quiet if I'm only boasting, and the wisdom to know the difference. Give me gentleness to ask concerned questions, reticence to probe intrudingly, and the wisdom to know the difference. Give me courage to be honest in my response if that is called for, sensitivity to refrain from honesty if that would be more compassionate, and the wisdom to know the difference. Lord, you are the source for forgiveness, grace and hope. Hear my prayer. Amen."

- Isabel de Gruchy, South Africa

Rave of the Day for October 4, 2011:
This funny is a very old oldie but a goody. Received it this time around in an e-mail from Pete:


Here is where it all started:

In ancient Israel, it came to pass that a trader by the name of Abraham Com did take unto himself a young wife by the name of Dot. And Dot Com was a comely woman, broad of shoulder and long of leg. Indeed, she was often called Amazon Dot Com.

And she said unto Abraham, her husband, "Why dost thou travel so far from town to town with thy goods when thou canst trade without ever leaving thy tent?"

And Abraham did look at her as though she were several saddle bags short of a camel load, but simply said, "How, dear?"

And Dot replied, "I will place drums in all the towns and drums in between to send messages saying what you have for sale, and they will reply telling you who hath the best price. And the sale can be made on the drums and delivery made by Uriah's Pony Stable (UPS)."

Abraham thought long and decided he would let Dot have her way with the drums. And the drums rang out and were an immediate success. Abraham sold all the goods he had at the top price, without ever having to move from his tent. To prevent neighboring countries from overhearing what the drums were saying, Dot devised a system that only she and the drummers knew. It was known as Must Send Drum Over Sound (MSDOS), and she also developed a language to transmit ideas and pictures - Hebrew To The People (HTTP).

And the young men did take to Dot Com's trading as doth the greedy horsefly take to camel dung. They were called Nomadic Ecclesiastical Rich Dominican Sybarites, or NERDS.

And lo, the land was so feverish with joy at the new riches and the deafening sound of drums that no one noticed that the real riches were going to that enterprising drum dealer, Brother William of Gates, who bought off every drum maker in the land. And indeed did insist on drums to be made that would work only with Brother Gates' drum heads and drumsticks.

And Dot did say, "Oh, Abraham, what we have started is being taken over by others." And Abraham looked out over the Bay of Ezekiel, or eBay as it came to be known. He said, "We need a name that reflects what we are."

And Dot replied, "Young Ambitious Hebrew Owner Operators." "YAHOO," said Abraham. And because it was Dot's idea, they named it YAHOO Dot Com.

Abraham's cousin, Joshua, being the young Gregarious Energetic Educated Kid (GEEK) that he was, soon started using Dot's drums to locate things around the countryside. It soon became known as God's Own Official Guide to Locating Everything (GOOGLE).

That is how it all began. And that's the truth.